François Dabis
François Dabis is medical doctor, professor of epidemiology and public health at the School of Public Health (ISPED) at the University of Bordeaux. He is also President of the Regional Coordination of the fight against HIV (COREVIH) Nouvelle Aquitaine. He directed the National Agency for Research on HIV/AIDS and viral hepatitis from 2017 to 2020.
François Dabis has 35 years of experience in research on HIV epidemiology and prevention and global health. He advised the French government on the WHO Academy project in 2021. He has chaired the National Sexual Health Strategy since April 2021.
To date, he has published 788 articles in international journals (Source: PubMed/Medline) and many book chapters and two reference books on field epidemiology.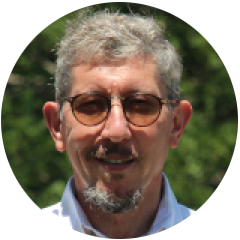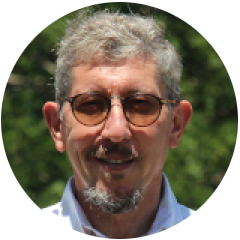 Xavier Deparis
Xavier Deparis is specialist in public health and social medicine. He is currently head of the health surveillance department at the ARS Réunion. He was head of the epidemiology department at the Institut Pasteur in French Guiana from 2002 to 2005, head of the department and then director of the armed forces epidemiology and public health Centre between 2008 and 2016, holder of the chair of epidemiology and prevention at the Val de Grâce school from 2014 to 2016 and director of prevention at the workplace health service in Nantes region from 2016 to 2019.
Xavier Deparis has strong experience in the management of health crises and epidemics. He has participated in many expert committees for the Ministry of Defence, the Institute for Research and Development and the ANSES.
Bruno Falissard
After studying at the Polytechnic School, Bruno Falissard pursued medical studies and specialised in child psychiatry in 1991. He is professor of biostatistics at the Paris-Saclay Faculty of Medicine and director of the CESP (Centre de recherche en Epidémiologie et Santé des Populations). His research activities focus on methodology and epistemology of research in psychiatry.
In 2015, he was elected President of the IACAPAP (International Association for Child and Adolescent Psychiatry and Allied professions, end of mandate in 2018) and member of the French National Academy of Medicine.
In 2019, he received the international award of the AACAP (American Academy of Child and Adolescent Psychiatry).
Antoine Flahaut
Antoine Flahault is medical doctor and biomathematics doctor. He is professor at the Faculty of Medicine of the University of Geneva and heads the Institute of Global Health at Campus Biotech. In 2019, he was elected co-director of the Swiss School of Public Health based in Zurich. Nominated Professor of Public Health in 2002 in Paris, he founded the « Ecole des Hautes Etudes en Santé Publique » which he directed in Rennes from 2007 to 2012. He was co-director of the Virchow-Villermé Centre for Public Health Paris-Berlin (Université Descartes, Sorbonne Paris Cité) until 2014.
Specialist in mathematical modelling of epidemics, he directed the WHO Collaborating Centre for Electronic Disease Surveillance; he coordinated research on Chikungunya in the Indian Ocean and the Antilles-Guyana arc (Inserm Prize 2006); he was scientific commissioner of the Epidemik exhibition at the « Cité des Sciences et de l'Industrie » (Paris, Rio and Sao Paulo, 2009-2013).
Antoine Flahault was a member of the Swiss National COVID-19 Science Task Force (2020-21) and since 2021 chairs a high-level expert group for the WHO Europe regional office in charge of the response to COVID-19 and Monkeypox. He is a corresponding member of the French National Academy of Medicine (Paris).
François Guillemin
 Francis Guillemin, public health physician, is professor of epidemiology, health economics and prevention at the University of Lorraine. Since 2009, he has directed the APEMAC research unit: « Adaptation, measurement and evaluation in health. Interdisciplinary approaches».
Since 2003, he has been coordinator of the Clinical Investigation Centre – Clinical Epidemiology at the Regional University Hospital of Nancy and director of the Nancy School of Public Health since 2017.
Laurence Pourchez
Laurence Pourchez is health anthropologist. As university professor, she heads the Africa-Indian Ocean department of INALCO (Institut national des langues et civilisations orientales), Groupe Sorbonne Paris Cité, as well as the ethnomedicine programme of the same institution (L2-L3 thematic course and DU in ethnomedicine).
For nearly 30 years, her research has been dedicated to health, particularly women's and children's health (in the Indian Ocean – Reunion, Mauritius, Mayotte, Comoros, Madagascar, in Japan – Yokohama region) and to traditional medicines present in these various geographical areas.
As Qualitativist, she also conducts research on the use of images, as well as a fundamental reflection on research writing and reflexivity in anthropology.
She is the author, co-author and scientific editor of more than 120 publications.
Emmanuelle Rachou
Emmanuelle RACHOU has been a public health doctor since 1999.
She was research officer, then director of the Regional Health Observatory of Reunion Island in Saint-Denis de La Réunion.
Within the framework of the Regional Health Observatory's missions, she participates in work related to regional health priorities, in the training of local public health actors and in the exchanges and work of the National Federation of Regional Health Observatories.
Harena Rasamoelina
After initial training in veterinary medicine in Senegal, Dr. Harena Rasamoelina pursued studies in France to specialise in veterinary epidemiology and tropical diseases, then in public health/epidemiology, before obtaining a PhD in epidemiology. After leading several multidisciplinary research projects, in partnership with international institutions, at the National Centre for Applied Research in Rural Development in Madagascar and at the same time lecturer at the Faculty of Medicine in Antananarivo, he joined the Indian Ocean Commission (COI) in 2014. Dr. Harena Rasamoelina is currently the coordinator of the COI's SEGA One Health network. This is a regional network bringing together the Ministries of Health and Livestock of the COI Member States (Comoros, Madagascar, Mauritius, Seychelles, France/Reunion), also including technical partners such as the Institut Pasteur de Madagascar, CIRAD. This multidisciplinary network, created in 2009, has been working for 13 years now on different topics such as epidemiological surveillance, epidemic response, laboratories, training in field epidemiology, non-communicable diseases, climate change and its impacts on health, vector-borne diseases, transboundary diseases and border surveillance using a One Health approach.
Claude Arsène Ratsimbasoa
Claude Arsène Ratsimbasoa holds a Doctorate in Medicine (Faculty of Medicine of Antananarivo) and a Doctorate in Science, Technology and Health (Victor Segalen Bordeaux 2 University). He obtained his diploma «Habilitation to direct research» at the University of Antananarivo.
He has held many positions. First at the Pasteur Institute of Madagascar (1996 – 2009), then at the Charles Mérieux Infectious Diseases Centre (2010 – 2013), and as Director of Malaria Control at the Ministry of Public Health (2015 – 2018). Finally, in 2018, he was appointed Secretary General of the Ministry of Public Health. He ceased this function in March 2019 and occupied the post of Director of Reform Support, then that of Director of Reform and Evaluation of Higher Education from 2020.
Louis Rachid Salmi
L. Rachid Salmi, MD (Lyon, 1982), PhD (Paris, 1990), was trained in epidemiology and community health at McGill University (Montreal, Quebec) and then at the Centers for Disease Control (Atlanta, USA).
He is currently Professor Emeritus of Public Health at the University of Bordeaux, where he directed the Institute of Public Health, Epidemiology and Development (ISPED) from 2005 to 2017. His research is conducted at the INSERM Research Centre U-1219 Bordeaux Population Health and focuses on the use of research results for public health decision making; he also directed the «Unité de Méthodes d'Évaluation en Santé » (UMES) at the University Hospital of Bordeaux until 2021.
Louis Rachid Salmi is currently Research Council of EUROSPINE – the Spine Society of Europe, and Secretary General of ADELF (Association des épidémiologistes de langue française).
He is also Associate Editor of Injury Prevention, member of the Editorial Board of the Journal of Epidemiology and Public Health and Adjunct Professor at the Faculty of Health Sciences, OntarioTech University (Toronto, Canada).
Paul Elie Valensi
Paul Valensi is Professor of Nutrition at the University of Paris Nord, former Head of the Endocrinology-Diabetology-Nutrition Unit at the Jean Verdier Hospital in Bondy, president of the SFD working group on «Prevention of type 2 diabetes» and member of the Executive Committee of the EASD Study Group "Diabetes and Cardiovascular disease" since 2007.
He was also president of the ALFEDIAM Study Group on «Heart and Diabetes» (2002-2005).
Invited speaker at numerous international congresses (American Diabetes Association, EASD, European Society of Cardiology, Neurodiab, Diabetes and Cardiovascular Disease study group of the EASD…), he is author of 350 articles referenced in PubMed, co-author of several French guidelines, co-chairman of the Toronto International Consensus on diabetic neuropathy, co-author of the European IMAGE guidelines on the prevention of type 2 diabetes and member of the Task Force of the ESC-EASD guidelines «Diabetes, prediabetes and cardiovascular disease» published in 2013 and 2019.
eu
europe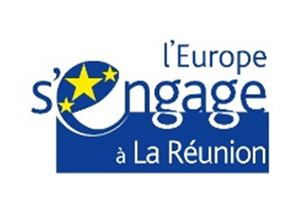 region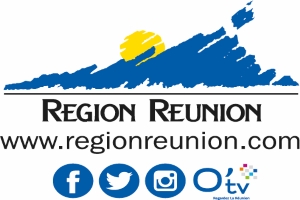 prefet
ars
adelf.
The Health Research Congress is co-financed by the European Union and the Réunion Region