Information - Q&A
In this section, you will find more information on the congress venue,
hotels, and travel.
Where is the congress taking place?
The event will take place at the Stella Matutina Museum, a famous place retracing the history of sugar cane in La Réunion. This completely renovated museum is located inthe city of Saint-Leu and reopened in 2015. It has a large auditorium that can accommodate up to 400 people and several meeting rooms.
For further information, you can check the official website of the museum at: museesreunion.fr/musee-stella-matutina/
How do I get to the congress venue?
The car is the easiest way to get to the event. Take the exit "Stella Matutina D11" from the the National Road 1 (RN1) in the direction Saint-Pierre – Saint-Denis or use the interactive map below and calculate your custom itinerary.
You can also access the event by bus. The bus stops serving the congress venue are "Stella 1", "Stella 1bis" and "Stella", all accessible via the "Kar-Ouest" company. Find the map and timetables on ile-delareunion.com/fr/transports/bus
Where to stay?
We advise you to book a hotel in St Leu or in cities close to the Stella Matutina Museum such as Saint Gilles, La Saline-les-bains, Ermitage-les-bains. The exhaustive list of hotels is available on the tourist office's website: reunion.fr
Please note : Accommodation availability may be limited during high season.
In order to avoid any unpleasant surprises, we invite you to book your accommodation as soon as possible.
How do I travel to La Réunion?
You can book your flight directly on the website of the airlines serving La Reunion
For additional information, you can also visit the Roland Garros airport website: reunion.aeroport.fr
How do I get to my hotel?
If you want to rent a vehicle, remember to book on the site of a rental
company. You can find the different rental companies on the websites below:
reunion.aeroport .fr/en/passengers/rental-cars
ile-delareunion.com/fr/partner/rental-car-reunion
Due to a limited number of vehicles available, on-site rental in high season may
sometimes be impossible (all vehicles of La Reunion rental fleet can be already booked).
Taxis: You can find the contacts of taxi companies by city on this website:
ile-delareunion.com/fr/transports/taxi
Bus: There are several bus companies in La Réunion. Each company manages a
geographical area. To get from the airport to the west of the island, you will have to go through the company Car Jaune. Transport between the cities of the west will then be provided by the Kar'Ouest network – to find out about the different lines and their schedules, you can consult this webpage: ile-delareunion.com/fr/transports/bus
eu
europe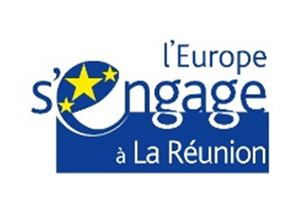 region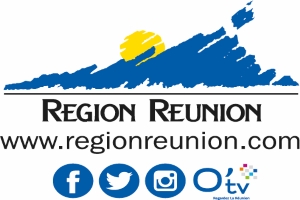 prefet
ars
adelf.
The Health Research Congress is co-financed by the European Union and the Réunion Region