Patrick Gerardin
Dr Patrick GERARDIN is hospital practitioner, paediatrician, epidemiologist and specialist in infectious diseases. He has been working as epidemiologist and methodologist at the Clinical Investigation Centre of La Réunion (INSERM CIC1410) since 2007, where he coordinates research on emerging infectious diseases. His research work, conducted on different populations, focuses on the impact and determinants of epidemic arboviroses and their consequences on morbidity, quality of life and neurodevelopment, and recently on the development of predictive clinical models. Since 2022, he has also been coordinating the clinical and translational research platform, a research facility at the CHU Saint Pierre.
Catherine Marimoutou
Dr Catherine Marimoutou, PhD, HDR, is a public health doctor specialised in epidemiology and president of the Association of French Language Epidemiologists (ADELF). She began her research career on HIV at the Institute of Public Health Epidemiology and Development (ISPED) in Bordeaux and then in Marseille within Professor Moatti's team. From 2006 to 2016, she worked for the Centre d'Epidémiologie et de Santé Publique des Armées (CESPA), where she set up and then directed an Epidemiology and Clinical Research Department, focusing her research on addictions, post-traumatic stress and tropical pathologies in the military, in association with the UMR SESSTIM, while providing support and training in clinical research for military doctors. She is currently director of the CIC Inserm 1410, head of the public health and research support department at the University Hospital of La Réunion and Associate Professor at the University of La Réunion.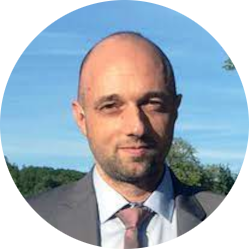 Olivier Meilhac
Dr Olivier Meilhac gained his master degree in 1994 from Paul Sabatier and Autonoma Universities (Toulouse, France and Madrid, Spain). He holds a PhD degree in Medical Biochemistry from Toulouse University. Currently, Dr Meilhac is the head of the INSERM unit 1188-Université de La Réunion, France (French National Institute of Health). He has published over 150 papers on cardiovascular diseases. Since 2001, Dr Meilhac's research has focused on atherothrombosis and stroke (biomarkers and therapies using high-density lipoproteins) and more recently, on the interactions between infectious agents and cardiometabolic diseases, in particular diabetes.
Estelle Nobercourt
After obtaining her Doctorate in Medicine at the University Hospital of Nantes, specialising in Endocrinology, Metabolic Diseases and Nutrition, Estelle Nobécourt focused on the care of patients with metabolic diseases. She was for 4 years Head of Clinic-Assistant in the hospitals of the APHP and then returned as MCU-PH to the University Hospital of Nantes.
In parallel to her involvement in the care and management of metabolic patients, she is involved in clinical and fundamental research. She completed a science thesis on HDL-C dysfunctions in Australia and then a post-doctorate in Science on factors influencing the development of the embryonic pancreas at the Cochin Institute in Paris.
PU-PH in Reunion Island since 2016, she is particularly interested with her research colleagues and physicians in the prevention, screening and early management of type 2 diabetes and its complications. She is also involved in the understanding and management of patients with Dunnigan's lipodystrophy complicated by diabetes. To carry out her projects, she is attached to the CIC-EC, INSERM Unit 1410 in Reunion and the UMR DéTROI, INSERM Unit 118. She continues to collaborate with Australian teams, in particular those of the Baker Heart and Diabetes Institute in Melbourne.
Michel Spodenkiewicz
Michel Spodenkiewicz (MD, PhD) is a child psychiatrist and MCU-PH in child and adolescent psychiatry at the University Hospital and University of La Réunion. He is head of the adolescent psychiatry service (CAPAS) and works as an epidemiological researcher specialising in qualitative and mixed methods within the Clinical Investigation Centre 1410 of the University Hospital of La Réunion and the "Centre de Recherches en Epidémiologie et Santé des Populations" (Inserm U1178 – MOODS team). More recently, he joined the McGill Group for Suicide Studies of the Department of Psychiatry of the Faculty of Medicine and Health Services at McGill University (Canada).
His research projects focus on methodological innovation in the measurement of subjectivity in mental health through qualitative or mixed methodologies and multimodal analyses integrating life trajectory analysis and artificial intelligence techniques. He is particularly interested in studies of affective disturbances (suicide, mood disorders, self-harming behaviours in adolescence and stress-related disorders) from a developmental perspective as well as its manifestations in neurodevelopmental disorders (autism, ADHD, rare psychiatric diseases and fetal alcohol spectrum disorders).
Irène Stojcic
Irène Stojcic is an occupational doctor, public health doctor graduated from ENSP and a lecturer at the CNAM in occupational psychology and at the IES in public health. She is also vice-president of the regional council of the order of doctors, president of the O.R.S. (regional health observatory), vice-President of the IREPS, member of the departmental council for the prevention of delinquency, assistance to victims and the fight against drugs, sectarian aberrations and violence against women and member of the permanent commission, the prevention commission and the CSOS at the ARS
eu
europe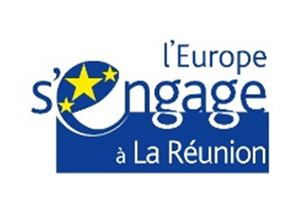 region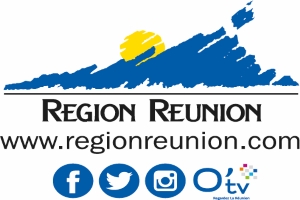 prefet
ars
adelf.
Le Congrès de Recherche en Santé est cofinancé par l'Union Européenne et la Région Réunion